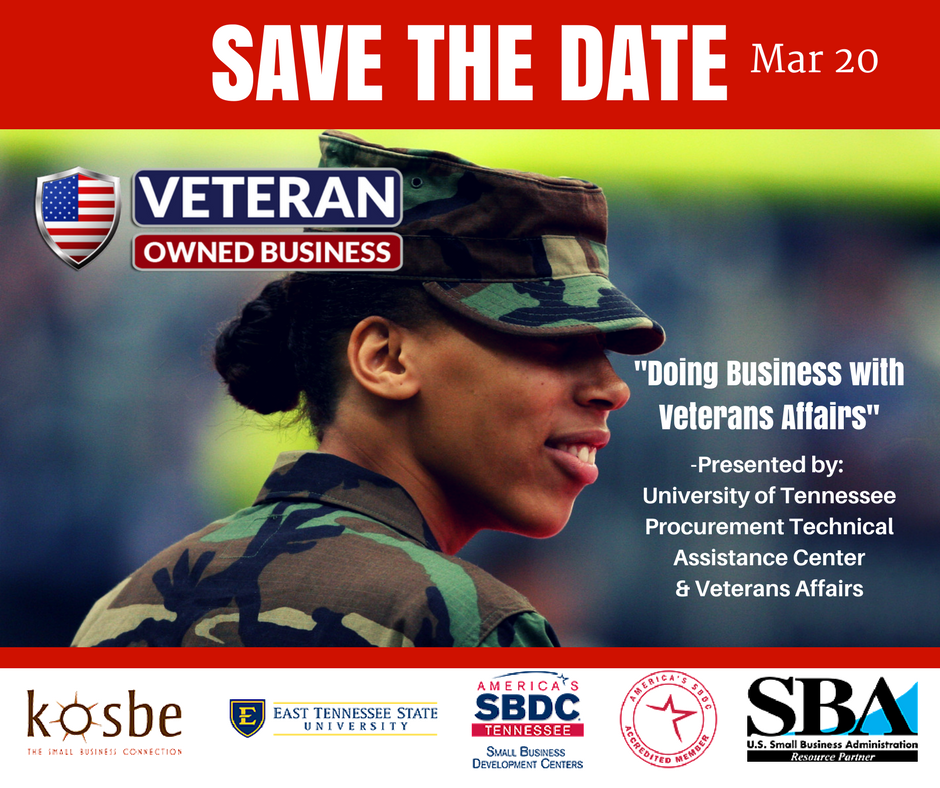 Doing Business with Veterans Affairs
March 20th 7:30 am
Kingsport Center for Higher Ed
Doing Business with Veterans Affairs (VA) is a regional procurement readiness seminar designed to to help small and Veteran business owners become procurement-ready and prepared to do business with VA. VA is one of the largest procurement and supply agencies of the federal government. Who should attend: Veteran-owned businesses (and those that want to become certified) and prospective contractors and subcontractors. Review of open opportunities for small and veteran-owned businesses.
Speaker(s): Paul Middlebrooks, CCAS @University of Tennessee Procurement Technical Assistance Center; Veterans Affairs
More information and registration link forthcoming.