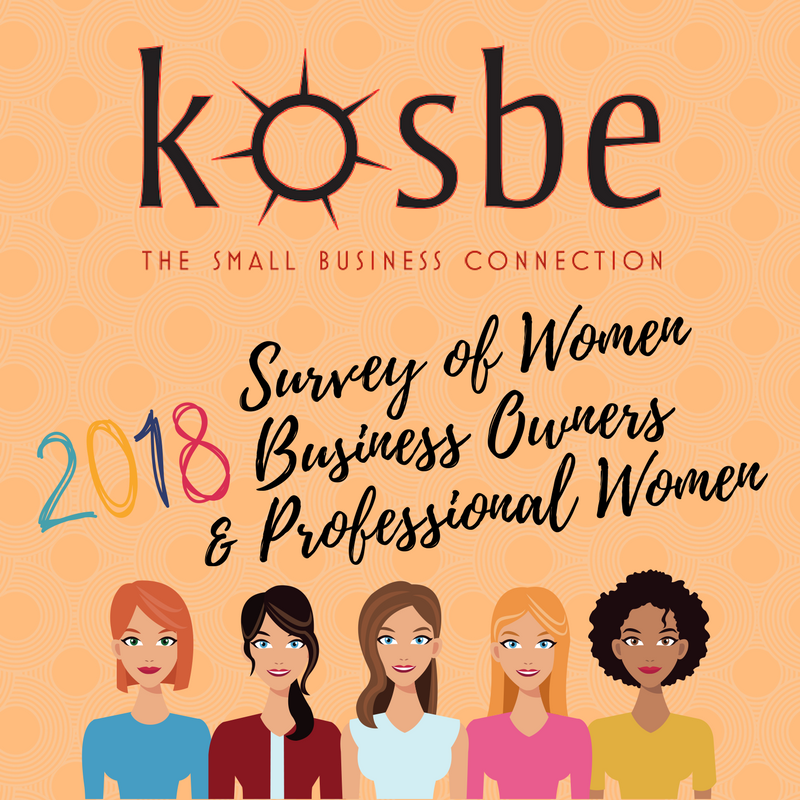 Survey of Women Business Owners
In preparation for future programming, we are asking women throughout the Tri-Cities (including the region comprising the cities of Kingsport, Johnson City, and Bristol and the surrounding towns and communities in Northeast Tennessee and Southwest Virginia) to complete a short survey (takes approximately 5 minutes to complete) especially for:
Women Small Business Owners
Entrepreneurial Women Non-Business Owners
Professional Women
Whether you are a professional woman or own a small business now (or are considering starting a small business enterprise in the future), it is important for us to gain a clear understanding of the constraints and needs of women business owners, female entrepreneurs and professional women in Northeast Tennessee. Wide participation in this assessment is critical to documenting the need for women's services and programs in Tri-Cities Tennessee.
This survey is for market research purposes only. Individual responses are confidential and anonymous.Final aggregate results will be presented at a time to be determined.
---
We Are Social Follow Us

KOSBE has established a Facebook support group for participants. Find us: WOW Women of Worth Tri-Cities Tennessee.
---
Woman-Owned Business Registry
Here is our list, with links to the websites, of female-owned businesses, you can support in the Tri-Cities area. If you are a woman business owner who owns a store, restaurant, bakery, health center, yoga studio, magazine, marketing company, photography studio, e-commerce web site, consultancy, accounting business, construction-related company, or any other small enterprise, join our network by completing our WOW New Member Profile and get your woman-owned business listed here. Our future plans include a dynamic search database.
Angela Baker, VIP SEEN Tri-Cities Magazine
​Kaye Ball, Brushstrokes N' More
Brenda Barnicki, Bellafina Chocolates
Barbara Diers, The Art of Fine Sewing
Chelsie Gregory, Rae Design
Norma Henderson, Avocado Tree
​BJ Jolley, BJ Jolley Fitness
Lucinda Treadway, Lucinda Anna Fitness
Diane Vogt, Storybrook Farm B & B and Events
Anna M. Davis, Phantom Entertainment
Mironda J. White, M.J White & Associates
Trida LaHair, Chef's Pizzeria
Angie Hyche, Shipshape Solutions
Keta Hawley, Turquoise Boutique
Meredith Sieber, The Southern Jewel
Pam Corrigan, GAAM Wealth Advisors, Inc.
​Wanda Hall, Primary Residential Mortgage, Inc.
Ren Allen, Faces by Ren
​Mary Grace Wooten, Simple Elegance Tennessee
Connie Grandelli
Pamela Salley, Kitchen Tune-Up
Margaret Hunnicut, Eat Smart Meal Prep
Amy Ketron, Chocolate Elegance
Angela Vachon, Urban Synergy
Tara Austin Burns, branded.
Meredith Mathesius, The Leverage Group
Victoria Dixon Bishop, Live Clean Beauty Coach
​Deborah Pencarinha, Fish Window Cleaning
Amanda Bracken, Chateau Selah
Tina Wilson, Reclaimed Inspired Goods
Nicole Clements, Mary Martha
Chaiba Bloomer, CKB Business Consulting Inc.
Maria D True, LIVEWIRE 103.9
Jenny Kontos, Kontos Creative
Alicia Tranum, Beyond Benefits
Anjie Fisher Jakob, Blueleven Photography
Daniela Wilson, Simplified Business Solutions
Ashley Davis, Vida Hot Yoga
Valentina Gonzalez, Beyond Engagement
Wendy Wolf, The Commemorative Art Company
Beth Barnette, Town Planner Calendar
Amy Edwards, Aspire Financial Services
Sheree Austin, Beef O' Brady's
Lindsi Highland, Lindsi Lashes
Virginia Fagerland, 423 Design House
Becky Russell, Hope Essential LLC
Jenna Tamayo, Appalachian Maid Services LLC
---
Description
WOW is about supporting female business owners. KOSBE has created an environment for women business owners to get together regularly, to connect with mentors and mentees, share resources and best practices, continue to learn, be creative and have fun.

We welcome members from across the Tri-Cities (including the region comprising the cities of Kingsport, Johnson City, and Bristol and the surrounding towns and communities in Northeast Tennessee and Southwest Virginia).
---